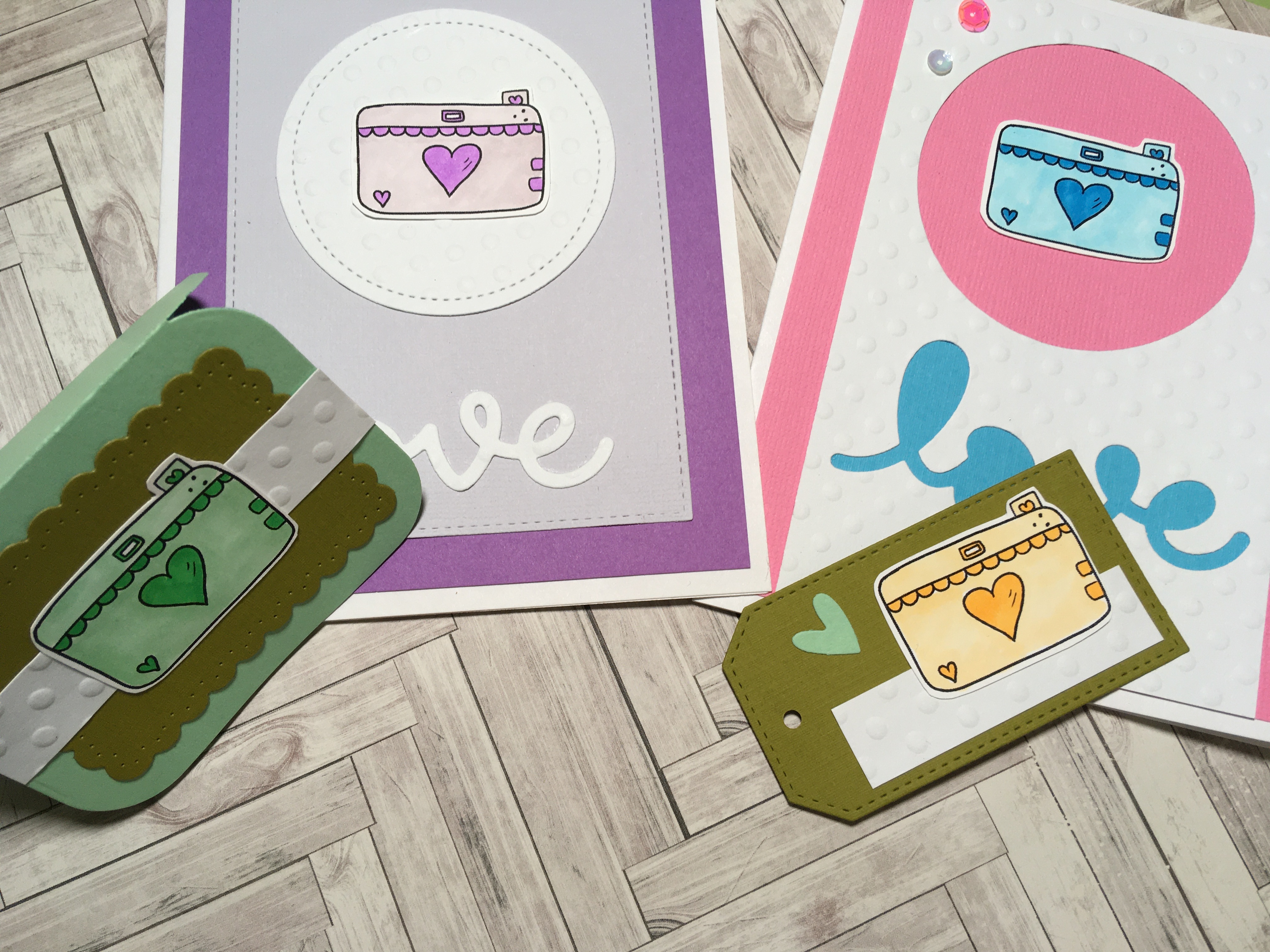 Hello everyone,
today I have a video showing hoe I made this projects and talking about little things here and there. It's been a while since I talk in my videos (I'm too shy) but I hope I can do this more often and start feeling more comfortable.
I made four projects using the camera from the Birds in Love digital stamp set. I colored four cameras in different shades of green, blue, orange and purple and try to make different projects with them using and reusing papers I had around. I didn't plan these projects, they just happened! If you want to see how, just check the video below!
If you didn't subscribe yet, please do so, as that will encourage me to make more and more videos! And if you have any suggestions, comment in my videos.
Have a great rest of your day and thank you for stopping by!
Hugs,
Patricia